The GCS team prides itself on raising the bar when providing support to individuals with complex behavioral needs. Our individualized program is driven by research-based methods that are implemented by highly trained behavior specialists. We take a person-centered approach by involving the individual in each step of the process promoting self-advocacy and building upon natural supports and strengths. Our program will empower an individual to reach their goals by developing new routines, pro-social communication skills, healthy relationships, and meaningful and effective coping strategies.
GCS's provides behavioral supports to individuals 21 years of age or older who are diagnosed with an Intellectual Disability, Developmental Disability, and/or Autism.  We utilize a hands-on, comprehensive approach that includes observations, assessment, and extensive trainings. All services are overseen by Masters Level Clinicans who specialize in treating challeging behaviors. At GCS, we find value in pairing the needs of our individuals with the specialized skill sets of our clinicians. The treatment process will build upon and enhance the individual's existing natural supports. Our diverse team strives to facilitate a multidisciplinary approach to improving the overall quality of life for those we serve.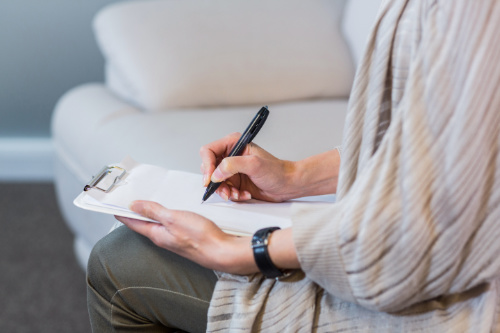 Treatment Phases
---
Initial Phase
The initial treatment phase begins with a Functional Behavioral Assessment (FBA) conducted within the first 45 days of service approval.  The FBA process includes gathering historical and current anecdotal information from family and team members, collection of behavioral data both directly and through reports, and an analysis of that information which is used to drive the individual's treatment.
Treatment Phase
After the FBA is completed, our GCS Clinician will create a Positive Behavior Support Plan (PBSP). This plan will be an evidence-based step by step guide that will help the team to identify areas of concern and develop new strategies to address those areas in order to decrease or prevent occurrences of problematic behaviors.  Goals will be established to assist the individual with making real progress that is measurable and obtainable. Hands-on trainings will be completed with the clinician modeling each intervention. When needed, several trainings will occur to ensure all team members are confident in implementing the PBSP. Clinicians will meet with each individual in the location that is best suited to increase awareness of triggers and practice replacement strategies across all environments including the home, community, workplace, or a combination of environments. Clinicians will evaluate an individual's progress on a monthly basis and make updates as needed. Behavioral support will be systematically faded upon the individual's success with achieving their goals.
Additional Services
---
Trainings
GCS offers a variety of behavioral trainings tailored to meet the needs of your organization. We have partnered with local school districts, first responders, families, and support groups to provide training on positive behavioral approaches and healthy relationships. Contact us to discuss trainings that might be appropriate for your group.
Behavior Consultation
GCS offers behavioral consultation to individuals, caregivers, and families who are searching for guidance with creating a supportive plan to help reduce behaviors impeding daily activities the individual values. Behavioral consultation includes, direct observation, hands on training from highly qualified professionals,  and team collaboration for development of meaningful goals. Our goal during this process is to build confidence and enhance positive interactions while empowering the team to help individuals achieve success. Behavioral consultation can be conducted in the home, school, or community settings.
Health and Wellness
All individuals who receive Behavioral Supports through GCS also have access to our extensive Health and Wellness activities that can be integrated into treatment including fitness, arts, life skills, and other special events.
Referrals
---
 To receive a referral for Behavioral Supports or any of our other services at Gene Cook Supports please e-mail referrals@genecooksupports.org 
For more information on our behavioral supports programs contact the behavioral leadership team below.
Jenny Walker M.A.
Director of Behavioral Supports Jenny@genecooksupports.org
Phone number: (570) 466-7044
Pam Giebel M.A.
Clinical Director of Behavioral Supports
Pam@genecooksupports.org
Phone number: (412) 443-4008